At Know My World, we believe everyone deserves access to quality teaching resources and materials for the global classroom. Our focus is on the integration of Social, Emotional, Cultural and Academic Learning outcomes or as we call it SECAL: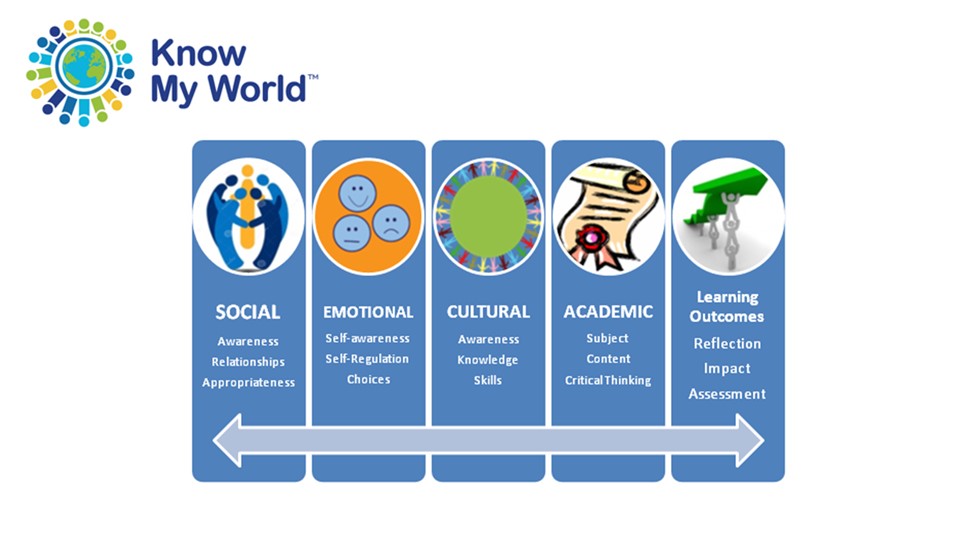 When integrated into the learning curriculum, SECAL supports teachers in ensuring that students are experiencing various aspects of global education and developing competency for global citizenship. Our teacher resources are designed to address the development of the kinds of social, emotional, and cultural knowledge, skills and attitudes necessary for becoming dynamic global citizens. Through critical inquiry, creativity, collaboration, and communication (The 4 C's), teachers and students can explore self, community and the world. Our approach in expanding these areas of learning is based on our own TRACE Philosophy.
Our resources and materials for teachers span from our free EveryWorld Initiative Campaign twice a year, which offers teachers fully facilitated digital cross-cultural exchanges, to free and low-cost lesson plan downloads and workbooks. We also offer free professional development webinars in conjunction with the Global Education Conference called "Global Ed.TV" as well as affordable teacher development workshops for global education pedagogy.
If you are seeking accessible, challenging and dynamic resources to develop global education in your community, please browse our materials or contact us at info@knowmyworld.org