Food production and nutrition vary around the world. Available resources, cultural palettes and concepts of body nourishment are all reasons humans consume differently. An after-school program of 9-14 year-old students in Ivory Coast and a 5th grade classroom of 9-11 year-old students in the USA decided to investigate food sources and local environment. Teachers agreed that students would work across time zone issues by using prerecorded videos and email.
Teachers began by working with their Know My World Facilitator to design and plan a project agenda.  A series of critical questions were agreed upon to lead both classes:
What is your local geography like? How does it affect farming in your area?
What types of food can you find on farms where you are from?
How does farming affect your community?
Do you have fast food where you are from?
What food choices do you make? What do you like to eat?
After discussing these questions, both classes investigated how this impacts their school lunch and what that process looks like in their part of the world.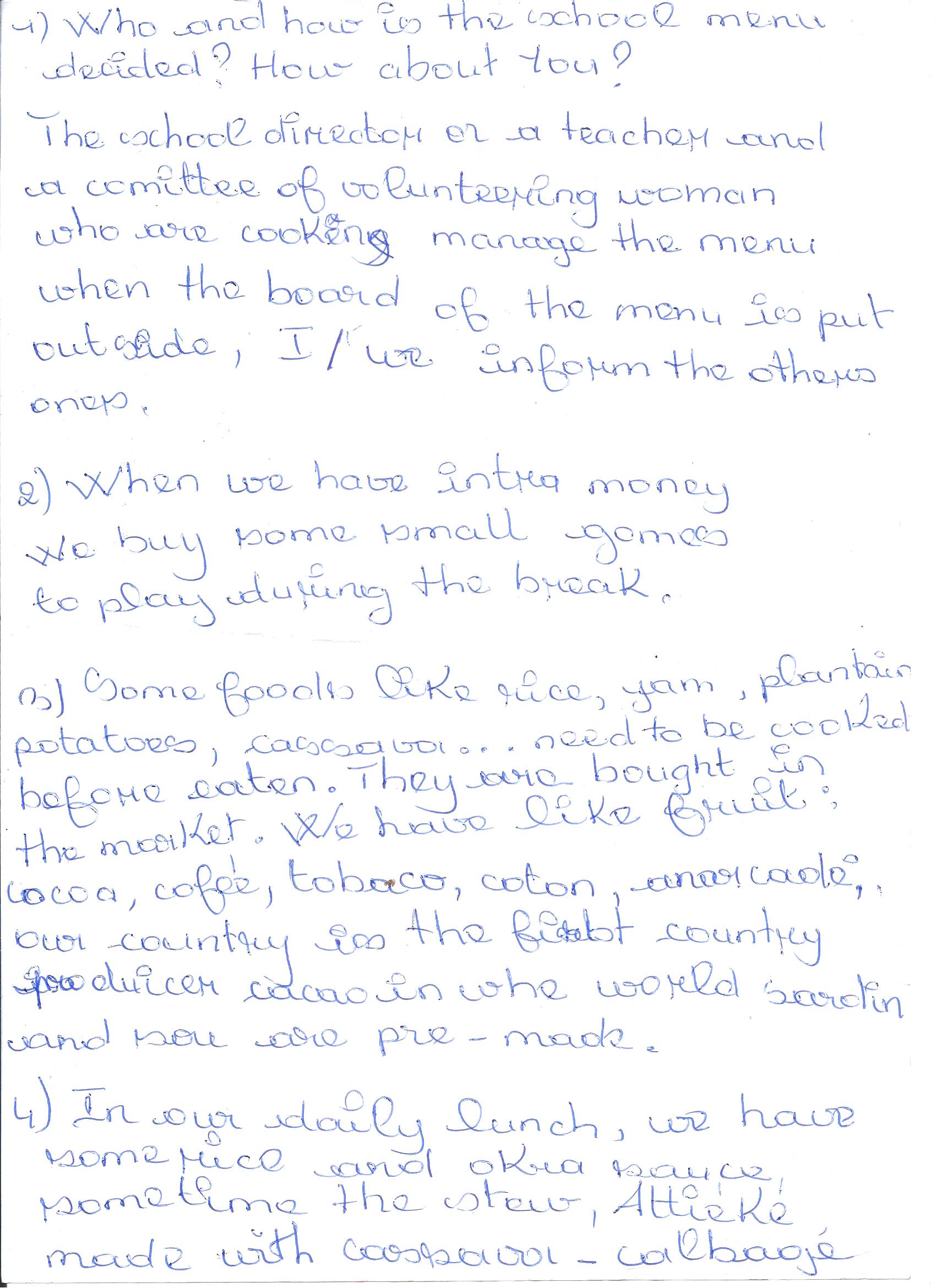 Teachers listed criteria for documenting and sharing this information:
Prerecorded video to introduce class and community (one idea would be to show the cafeteria and present some local foods)
Create text, illustration, and/or presentation (depending on the group level)Present project to the other two classrooms over pre-recorded video.
Compare local environment and food sources with other cultures.
Students made a variety of videos from shopping for food to the production of lunch at school. Both groups were able to understand how local environment and culture can influence the way we eat.  After the projects were complete, they were able to compare and contrast their responses and learn about how their partners engaged in a common practice; school lunch!