By Genevieve Murphy, Co-founder and Global Development Director, Know My World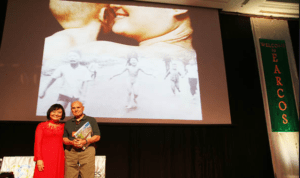 Recently I had the privilege of attending the 2017 East Asia Regional Council of Schools (EARCOS) Teacher's Conference in Kota Kinabalu, Sabah, Malaysia. The theme this year was "Connecting Global Minds."  I had the honor of hearing Keynote Speaker, Kim Phuc Phan Thi, known as the "Napalm Girl" from the Pulitzer Prize winning photo taken during the Vietnam War.  Her story of transformation from physical and emotional pain and anger to forgiveness and peace was beautifully spoken and beyond inspiring.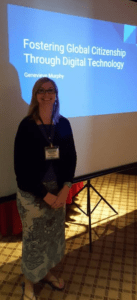 Throughout the conference, I was pleased to see that mindfulness, service learning, and social and emotional learning were recurring themes in many workshops. As the co-founder of Know My World, where our focus is on social, emotional and cultural education, I am thrilled to see these topics becoming more commonly and openly addressed in the education realm.
I too presented at this conference. During my workshop, I shared some wonderful examples of student work and cooperation as well as the value and importance of bridging the gap between social emotional learning and responsible global citizenship.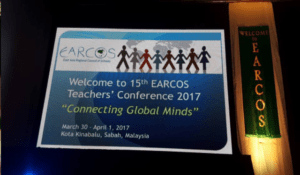 Borneo itself was stunningly beautiful. The palette of color that streaked across the sky at sunset was gorgeous beyond words. The people were genuinely kind and friendly with smiles constantly stretched across their faces. Our journey into the rainforest with our quest to see Proboscis monkeys was successful. I left Sabah with a renewed sense of energy and determination to continue my work as a global educator, making a positive impact one student at a time.